Zoroastrian Summer School

The second Zoroastrian Summer School took place this year from the 20th to 24th June 2022. As in 2019, the course was a collaboration between SOAS and the University of Bergen, Norway, and was held at the Norwegian Institute in Rome. The course was taught by Dr Sarah Stewart (SOAS), Professor Michael Stausberg (University of Bergen) and Dr Jenny Rose (Claremont University), as well as a guest lecture by Carlo Cereti (Sapienza University of Rome).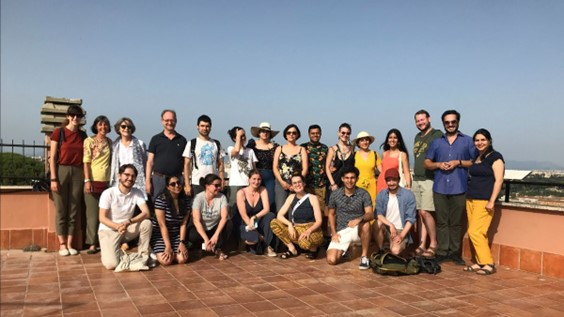 The topic of the course was 'Zoroastrianism as a religious minority in modern and contemporary Iran'. The 19 students took part in lectures, seminars and workshops. They also delivered their own presentations to the group, each of the taking an interview from Sarah Stewart's Voices from Zoroastrian Iran: Oral Texts and Testimony, Volume 2. The lectures covered topics including Zoroastrianism and modern Iranian nationalism, the rediscovery of ancient Iran in the modern period, and Zoroastrian themes in Persian literature.

The course also involved an excursion to the Mithraeum, a temple dedicated to the Indo-Iranian god Mithras, deep below the Basilica San Clemente. After the tour the students enjoyed a traditional Persian meal at the Taberna Persiana.

The students included undergraduates, postgraduates and graduates from around the world, including the UK, India, the US and Italy. Their individual experiences and insights made an invaluable contribution to the course.
We hope to run the course again in summer 2023. If you are interested in attending, please sign up to our mailing list to be the first to hear about how to apply.