The Era of Divine Awakening
An interview with Mobedyār Armita Dalal by Mantreh Atashband
The 12th World Zoroastrian Congress that was held in New York City in July 2022 was
unparalleled with its diverse programming, capturing the many conversations within our ever
evolving community. With over 1200 attendees from all over the world, participants had the
chance to discuss and debate issues facing our community in a safe and nurturing setting.
In an overflowing conference room, for the first time on a global stage, a panel of esteemed
women Mobedyārs led the audience through their journey of spiritual awakening and the calling
to become religious leaders in their communities.
Sessions dedicated to Mobeds and Mobedyārs are a staple at most Zoroastrian congresses but
normally lack the presence of women Mobedyārs. Although gender equality has been a central
tenet of the religion, priestly duties have remained a male-dominated role.
However, this tide is shifting. An era of awakening is upon us with more and more women
choosing to pursue intensive training and religious study to become Mobedyārs.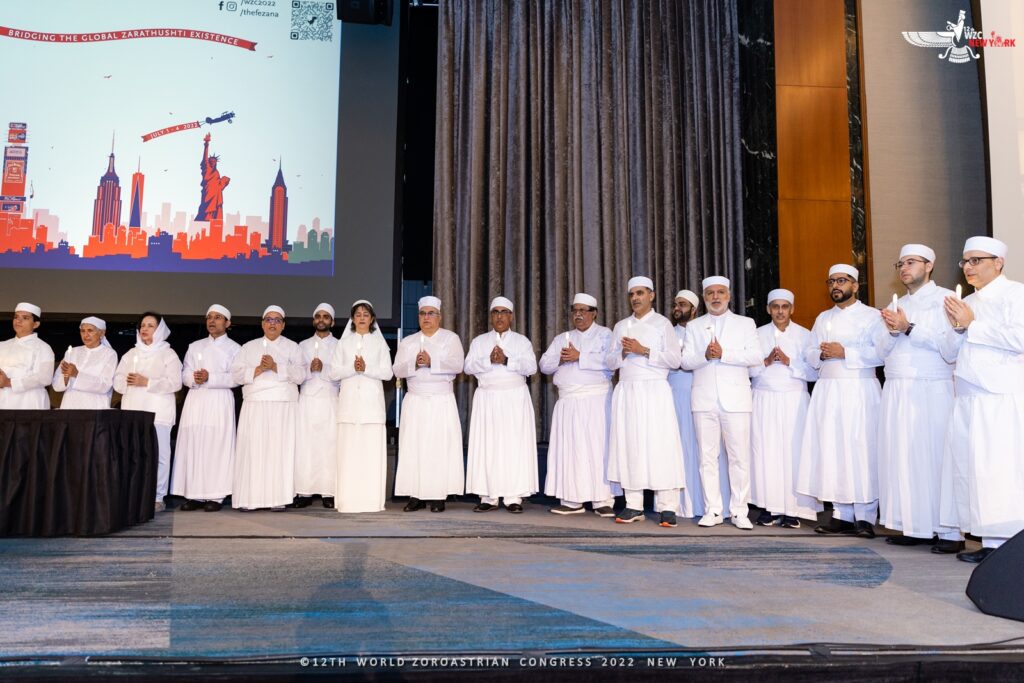 One such woman is Mobedyār Armita Dalal from California. At the session, she led the
audience through a lively conversation with fellow Mobedyārs Panteha Soroushpoor and
Mobedyār Teshtar Irani. The audience laughed, cried, and cheered while these Priestesses
shared their enlightening journey of becoming ordained, the ups & downs of being a woman
Mobedyār and why having more women in religious leadership is essential for the advancement
of our faith.
Post- congress, after a few days of rest and recuperation from spending almost 2 years in
Congress planning mode, Armita and I sat down to chat about that Mobedyār session (a
retrospective of sorts), and what's next for this growing movement of women leaders.
Armita jaan, congratulations on a successful session! The Congress was buzzing about
the women Mobedyār session with discussions carrying over onto social media and
beyond. How does it make you feel to have this conversation at the forefront?
Armita: Thank you for your kind words Mantreh jon. This was a group effort and the
congratulations goes out to all the ladies, including you who worked many hours behind the
scene to make this event happen. I am ecstatic that this subject was broached at the 12 WZC.
The time to discuss this matter and return to our roots is now.
In the Avestan text, Shayest-ne-Shayest it states that women can assume priestly roles:
ŠnŠ 10.35 zan pad zōtīh [ī] zanān šāyēd
A woman is allowed to assume the office of women's chief priest.
Also, we are taught that our religion promotes gender equality. And still, many people in
our community are surprised that women can become Mobedyārs. Why do you think over
the years we've moved to a male-dominated clergy? And, how do you see this shifting?
Armita: Throughout the centuries, as our community strived to survive and keep the faith alive,
we somehow forgot some of our core teachings by Ashu Zarathushtra. We were also a minority
living among those who followed male dominant cultures and religions, thus influencing some of
our ways. In my opinion, this further contributed to our already male dominant clergy, toward the
end of the Sasanian era. Today, there is a lot more awareness about the Avestan language.
The number of linguists who can translate these texts is growing. There is more awareness
about our scripts and more access to the learnings that demonstrate the pure essence of
Zarathushtra's teachings and way of life.
Why do you feel it is essential for women to become religious leaders and be ordained as
Mobedyārs?
Majority of religious class leaders are women. And in a home, the woman is normally the one
who implements customs and ceremonies. And historically in small villages in Iran, it is the
woman who carries out many of the religious customs, and makes sure the kids know their
prayers and are following certain practices. Women have been religious leaders in their
communities for centuries. Being trained and welcomed as a Mobedyār is a natural next step for
those who seek it.
What perceptive as a woman do you provide that is different from a male Priest?
Armita: For me, to be accepted as a woman Mobedyār, I am somehow required to go beyond
what a male Mobedyār does. Why is that? As long as I am capable and trained, I am entitled to
be a Mobedyār. Our presence, our willingness, our devotion and our ability is what qualifies us.
The tides are shifting. In North America, women are welcomed to become Mobedyārs. In
Iran, they are welcomed to become Mobedyārs. However, there are other Zoroastrian
communities who are not open to having women in the clergy. How do you think we can
set an example so more communities can be inclusive in their clergy?
Armita: Education. Understanding. Respect. Communication. Practice.
Sharing experiences that demonstrate women Mobedyārs are as qualified as their male
counterparts. In time, I believe our modern global diaspora will embrace and welcome women
Mobedyārs.
What do you require from male Mobeds & Mobedyārs in the form of allyship?
Armita: To remember and truly live Zarathushtra's original teachings. To welcome, recognize,
and empower women as equals in all facets of our community.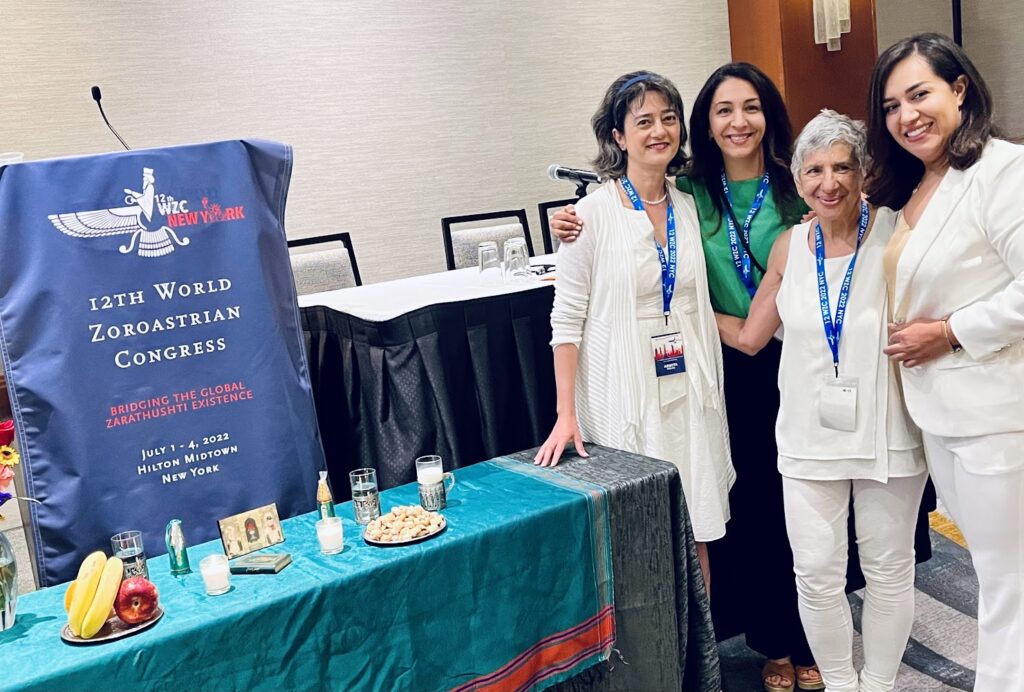 What support do women Mobedyārs need from our community-at-large?
Armita: To welcome and involve more women Mobedyārs to take part and facilitate ceremonies
at their events and functions.
Armita Jaan, thank you for taking the time to have this discussion with me. Lastly, if a
woman is interested in becoming a Mobedyār, who can they contact to start the
conversation?
Armita: An account has been set up to address any questions and guide them to the right
people. The email address is: mobedyars@gmail.com
As a woman, witnessing our distinguished women Mobedyārs take the stage with their male
counterparts during the opening prayers of the 12th WZC is an image I will never forget. The
chanting of our beautiful prayers in shared voices, the united front of our religious leaders and
mentors, gave me hope. Hope for a future, where our little girls can aspire to be leaders in our
community, in any way they choose.
(This article is based on the presentation made at the World Zoroastrian
Congress July 1-4, 2022, New York. )