A Visionary and Pioneer in Early Education by Havovi Govadia
"Our school days so happy, too soon will be over. The world with its sterner tasks must be faced, But oh! What a store we are gathering daily Of mem'ries so dear, which will ne'er be effaced"
The above are opening words of the Tata School Song sung after their Annual School Concert since over a hundred years.
The local J.N. Tata Parsi Girls' High School, Nagpur celebrated its centenary in the year 2020. Corona epidemic had put a dampener on grand scale celebrations. As though they had a premonition, some enthusiastic ex-students had started the ball rolling ahead of the centennial celebrations by organizing and planning a Mega Reunion at the school on 24-12-2016. The Mega Reunion was a walk down memory lane. The Reminisce was all about the memories, the fun, the discipline, the pranks and acknowledging the wonderful Principals and teachers, past and present whose dedication and efforts facilitated learning and growth. Ex-students descended from all parts of India and the world to meet and greet and salute the visionary stalwarts who laid the foundation of this Institution specifically for girls.
Every child deserves a right to education, but women and girls around the world faced many obstacles on the way to getting an education. During the first census after Indian Independence in 1951, the female literacy was at a meagre 8.86%. The first schools to operate were set up by Christian missionaries. Thanks to the efforts of reformers like Savitribai Phule, Fatima Sheikh and Ishwar Chandra Vidyasagar, who were torch bearers for women's education during 1840s, that the journey of education for girls took a firm root and subsequently made rapid strides. Over the years, many such dedicated educators all over the world, made it their life mission to educate and mould young minds.
All of us have fond memories of our first school and the fun filled school years. My recollection of the first school I went to was very unorthodox and casual. Our first-floor neighbor whom I called Puppa ran a Gujerati School in an empty flat next door named Pardiwalla Gujerati School. I was 2 years old and Puppa would make me sit on an empty chair next to him when he took classes. I attended this school regularly till I was admitted to a proper High School at age 5.
What does it need to start a school in the early twentieth century? In the year 1901, an idealistic 17 years young Ms. Tehmina Karani, freshly out of school herself, decided that she would make teaching her vocation. She had the full support of her family who encouraged her wholeheartedly. With self-confidence, a passion to teach, overcoming prevalent societal prejudices and surmounting boundaries of male dominance, her efforts were instrumental in establishing in Nagpur, a hallowed Institute for higher education of the girl child in the year 1920.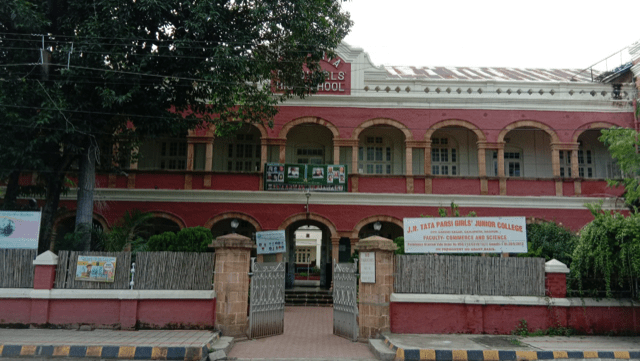 The beginning was humble. Without any experience or professional training, young Tehmina started a School at Santra Market area with English as the medium of instruction. In the first two decades of the twienth century, many young Parsi boys and girls flocked to her new School and even passed their matric exam. She was principled and ethical and instilled the same values in her wards. Her reputation steadily grew and she was invited by the local Bohra community of Mehdi Bagh Colony to teach young ladies. She did so willingly and along with her 2 sisters taught music and English at Mehdi Bagh.
Her school flourished and grew and the local Parsi residents felt the need for a larger Institution. They asked Tehmina for suggestions and asked if she would merge her school with the school run by Empress Mills. In 1887, the Empress Mills had opened a Gujerati medium Primary School for the children of their workmen. From Class Four, the children of Empress Mills School had to shift to formally established high Schools. In Tehmina's hand written notes found, she wrote that when the girls went to the convents in saris they were asked to wear frocks and come to school. Their names were also Anglicized in the school registers. So Perin became Pearl and Meher was Mary.
She suggested that – 1) They should start a high school for girls and keep boys up to the age of 12 years, 2) Fees charged should not be more than Rs.3/p.m. per child, 3) Make it Government recognized but to take no grant, so the School is not bound to them, 4) The girls should have a domestic science class. She also made two stipulations. First was that the school should have a sufficiently large and stable fund to serve as security against recurrent and non-recurrent expenditure and secondly they should have a professionally qualified headmistress at the helm.
Accordingly, a Trust Fund was set up with equal contributions coming from the House of Tatas, the Empress Mills, Nagpur and the Nagpur and Kamptee Parsi Zarthosti Anjuman. July 1920 saw the birth of the J.N. Tata Parsi Girls' High School, with 138 students and 28 staff members on its rolls. The largest class consisted of 13 students.
It was initially housed in a small brick structure near the Mills. By 1926, it had its own premises, the ground floor rooms of today's building. In 1930, the B.P. Byramji Hall was added as the first floor facing south, and more rooms were constructed on east and west wings in 1955 for laboratories and classrooms. The whole North block was put up in 1968. As the school expanded, more rooms were added on the second floor. In 1999, a new building was inaugurated next to the old school with munificent donations from Sir Dorabji Tata and Sir Ratan J. Tata Trusts and overwhelming support and donations from Students, Ex-students and many other well-wishers. The School now has a Junior College up to Class XII.
To go back in time….. In February 1923, Ms. Alice West, who was highly qualified with a Diploma in Teaching from London, was appointed as the first Principal of the school and served for 35 years. Tehmina worked under her as a teacher in Class III and on retirement as a teacher, served as a Matron till the time of her death in January 1965.
Good educators share knowledge. Great ones make an impression that stays in their students' hearts forever. The vision and efficiency of Ms. West laid the solid foundations of Tata School. She was not dogmatic and was always fair and just in her dealings. Her towering personality left a lasting imprint on the teachers working under her as well as the students. Tata School song sung after every annual concert for the past 100 years was written by her, and her sister Ruby set it to music.
Music and singing have always been part of the school curriculum. Games, Girl Guides, Red Cross work were all part of the school activities. The school has won laurels in NCC. Girls trained with due care have won many inter-school Hindi and English elocution contests as well as dramatic competitions. The school's Annual Concerts have always been a grand affair. There were elaborate and interesting tableaux, school choir which performed melodious songs with aplomb, well-acted English, Hindi and Gujerati plays, beautiful and entertaining Indian and Western dances, and the stage props apt and artistic. The grandeur and the eye for detail had made Tata School Concerts an annual social event in Nagpur, with people clamouring for passes so they could have a mesmerizing and fun evening. As an aside, they were also one of the first schools in Nagpur to have a school bus.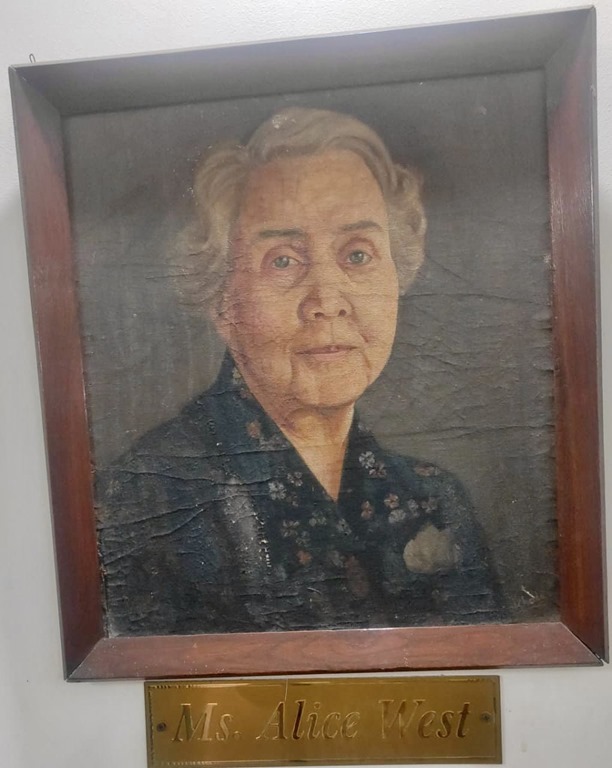 To mention the merits of the exhaustive list of noble teachers who moulded and guided the students over the years would take up a few pages. But it would be amiss here not to mention the name of Ms. Peroja Eduljee, niece of Tehmina who took up the reigns of Tata School as Principal in 1958. When I got married and came to Nagpur in 1975, her name was inextricably linked with Tata School. She left such a strong and lasting impression on all who had the privilege to study in the school during her tenure, that even today, any ex-student who visits Nagpur would consider it sacrilegious to leave the city without meeting her. She ably carried forward the legacy of excellence instituted by Ms. Tehmina and Ms. West.
We all know the power of a good teacher. They can affect your entire academic career, uplift your spirit, and even change the trajectory of your life! The dedicated Tata School teachers performed as one team to inculcate good values, manners and discipline and bring out the best in their wards. Their single-minded loyalty to the school, their style of functioning, ability to leave an indelible stamp of excellence, was a result of the torch that was entrusted to them and passed on undimmed to the next generations of teachers.