Society of Scholars of Zoroastrianism Academic Conference 2022
The Society of Scholars of Zoroastrianism is hosting their 2022 Academic Conference on the 18-20th November.
Two former SOAS PhD students, Dr Benedikt Peschl and Dr Kerman Daruwalla, will be presenting at the event during the Scholarly Symposium on Saturday 19th November, 3:30-6:30pm GMT.
The topics covered will include Zoroastrian Middle Persian literature, the history of training priests in India, and the forgotten sources of medieval Zoroastrianism.
This session will be available to stream for free online. Find out more and register via Eventbrite.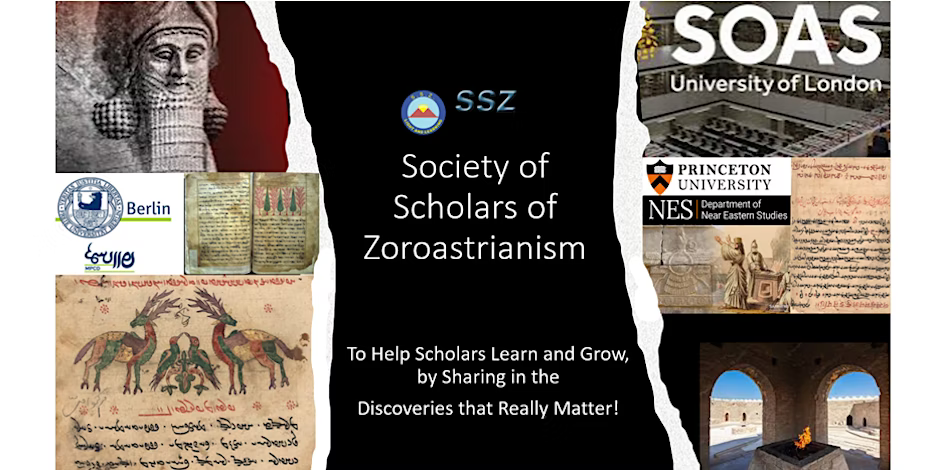 About the Society of Scholars of Zoroastrianism

The Society of Scholars of Zoroastrianism (SSZ) is an initiative to promote study and scholarship of the Religion of Zarathushtra. The mission of the Society is to revive the tradition of scholarship within our community among athornans and behdins alike, and to promote interaction among academicians, theologians (priests), educationists, lay scholars and practitioners of Zoroastrianism, through roundtable discussions, conferences and publications.