Niloufer Mavalvala Gourmand Award
Umea, Sweden, May 24th–28th, 2023
The Vegetarian Parsi, inspired by tradition, won a second Gourmand award, winning "Best in the World" for a cookbook series.
This is the fifth Gourmand Award for our Parsi cuisine, and a huge stepping stone for putting Parsi food culture on the global culinary map.
Represented by 71 countries (more than the United Nations has) and 400 people, Gourmand Awards are now in their 28th year.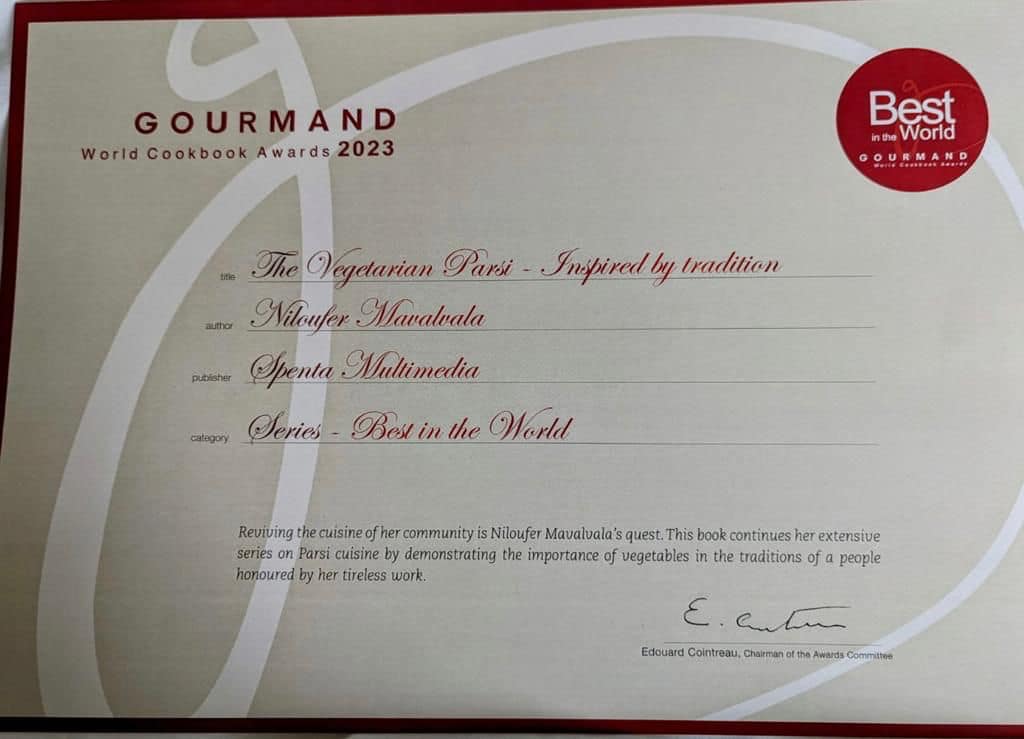 Cultures and cuisines can only take on and become significant around the globe when forums like this acknowledge the importance and presence of old values and ancient foods, which are vital to the mainstream giants. At this food symposium, I was invited to speak on our Parsi food culture and heritage, which was very well received. I also discovered that Parsi cuisine is just one of many age-old cuisines fighting to achieve recognition and compete with what the rest of the world considers to be the norm. They brought their food and culture to the table from Gaziantep in Turkey to Kerala in India, the Malays in Singapore, the Indigenous in Canada, the Nordics, the Icelandic, and, of course, the many Latin American countries.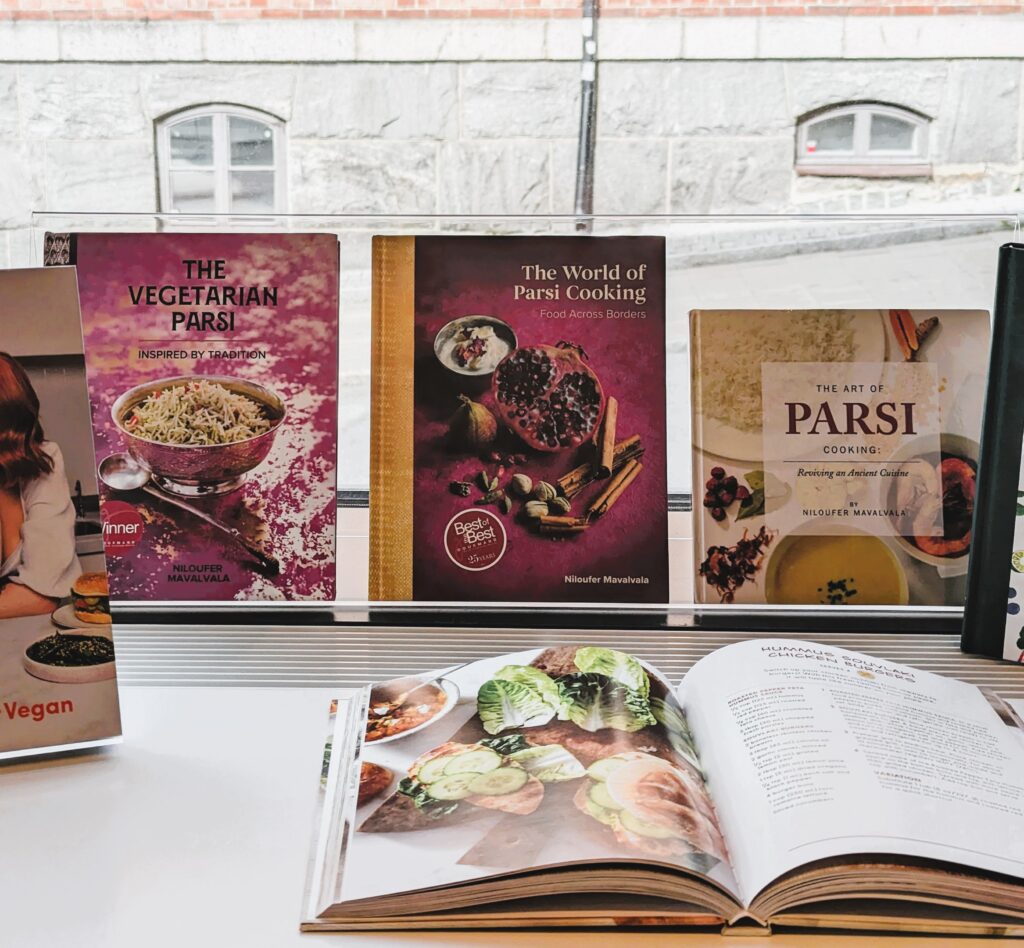 The world of cookbooks has grown rapidly in the past few years. During the lockdown and COVID, it more than doubled. People took to their kitchens. Home cooking was both forced upon some and the best option for many reasons. The Gourmand received hundreds of cookbooks to judge; the diversity among these was incredible. Old cultures and heritage were well represented. The organisation was astonished by the number of beautiful cookbooks that are published each year.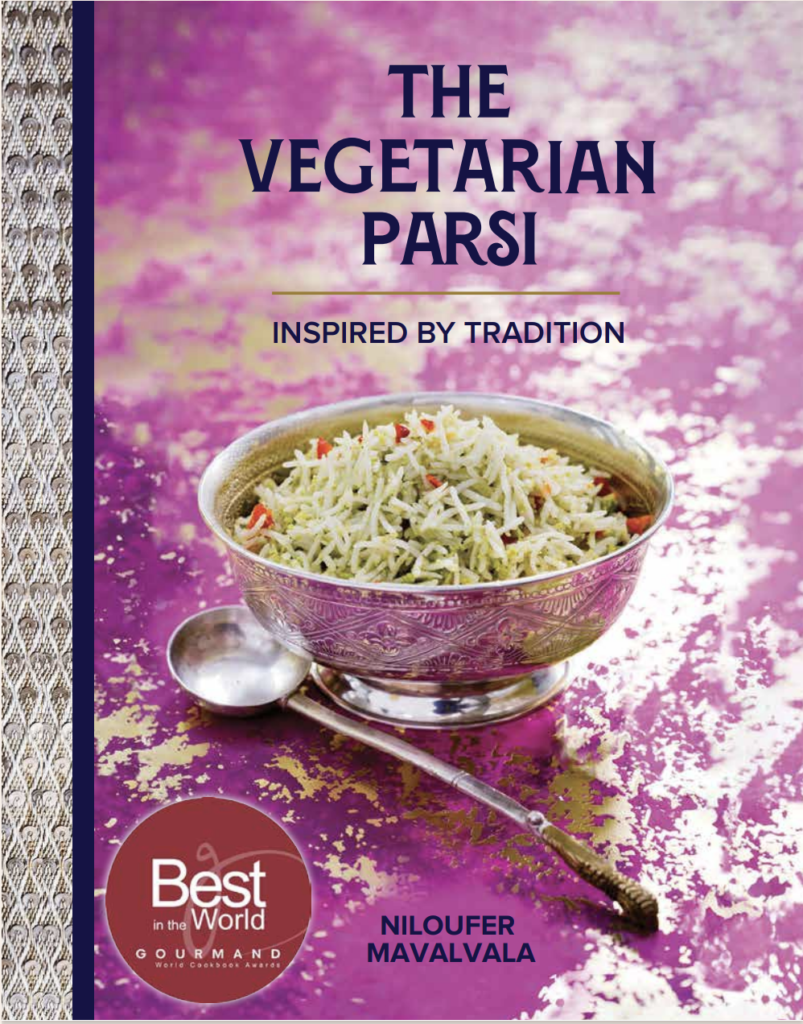 Niloufer's Kitchen is proud to be recognised as the best in the world and an ambassador for Parsi food culture, cuisine, and heritage.
Clarification. While I represent Canada, the book is officially considered under the category of the regional cuisines of India since 2019, when we won the first Gourmand Award.
Niloufer Mavalvala
Author & Founder –
https://www.instagram.com/nilouferskitchen/
https://www.facebook.com/NiloufersKitchenwww.twitter.com/NiloufersKtchn