CERE's 20th Anniversary Celebration
Due to their hard work and inspiration CERE gradually built capacity – golng "from strength to strength." As its reputation has grown it has undertaken projects for entities such as government departments, international and national foundations, educational institutions and large corporations and philanthropists. A remarkable range of past and present project partners include those listed on their website.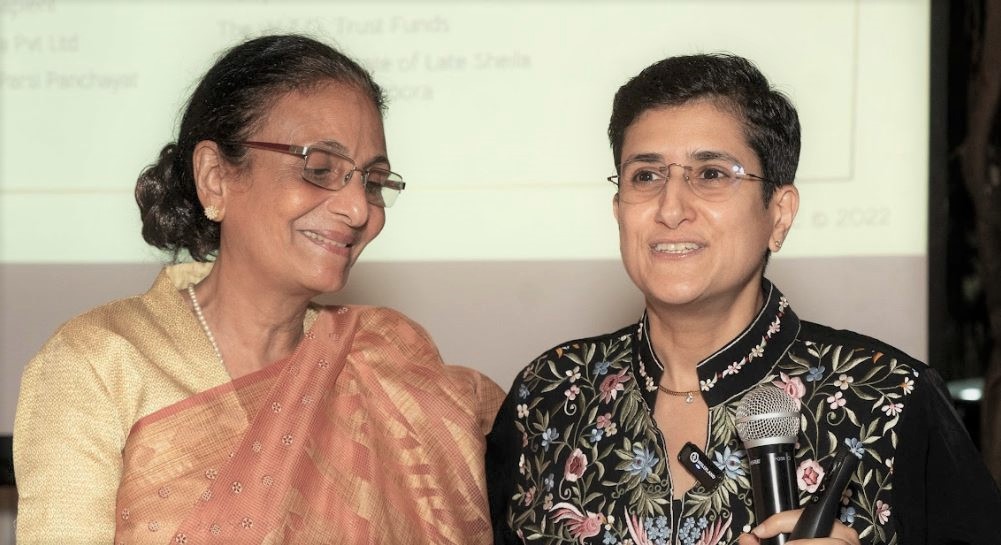 The anniversary event was held at the Saher Agiary venue in the open ground outside which has an extremely pleasant ambience and served delicious Parsi food.
Among the guests were employees who had travelled from different parts of India for the event. Most of them enjoyed meeting each other – and CERE trustees – for the first time, instead of in online mode.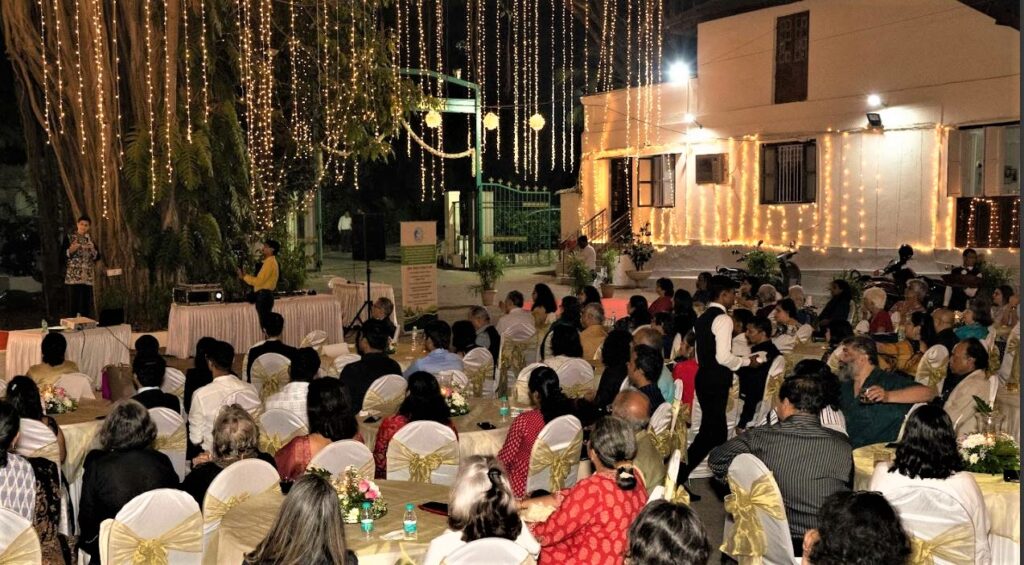 Katy Rustom, sent news about the function which began with Rashneh Pardiwala's presentation of CERE's journey using a nostalgic PowerPoint production, without any notes and cues. She didn't pause once through the hour long speech and everyone was spellbound.
As Rashneh went through the eventful and interesting slides describing CERE'S projects, she acknowledged each and every supporter and friend of CERE.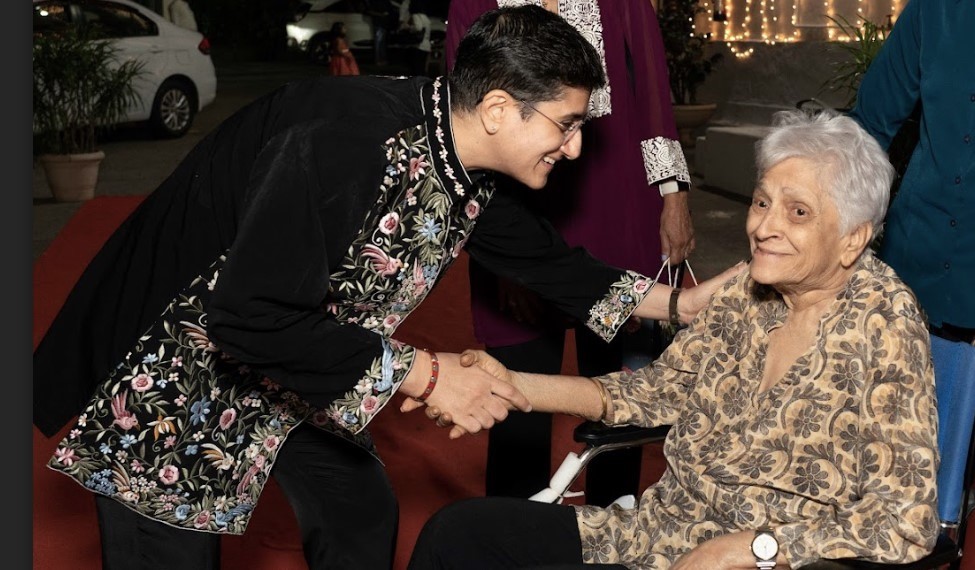 Katy mentions some lovely moments: "For example we had Rini Oomen (above) who is 87 now and she was acknowledged for having authored our secondary section Readers. Then Prashant was super happy since Rashneh acknowledged him as our oldest employee. And so it went from friend to friend".