A NAVJOTE BOOK LIKE YOU'VE NEVER SEEN BEFORE!
The Navjote Book
An activity book for young Zoroastrians.
Interactive learning, games, stickers, templates for crafts and recipes! An excellent introduction to preparing young Zoroastrian children for the initiation into the faith and perfect for recently Navjoted children to enjoy.
The Navjote Book is available in India here and in the US here.
"A must-have for young Zoroastrian kids. Making the understanding of our faith enjoyable through games, activities and coloring, this beautifully illustrated educational book will provide guidance to our young children for years to come." – Dasturji Khurshed Dastoor Vada Dasturji, Iranshah Atash Behram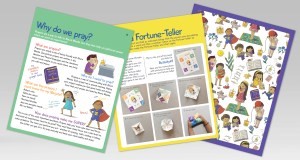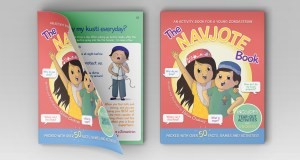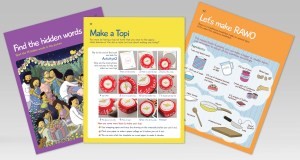 "Authentic, modern, simple and zany – a wonderful combination for children. Delzin has done a wonderful job enabling children as well as youngsters to understand not only the religion and prayers, but also the customs and traditions, with oodles of fun and activities."
– Ervad Dr. Ramiyar Karanjia Principal, Dadar Athornan Institue, Religious scholar 
"Delzin understands how young children learn and provides the necessary information on the Navjote ceremony in a beautiful manner."
– Dr. Coomi S. Vevaina Professor Emeritus, INDIA Education Futurist, TEDx speaker, internationally acclaimed Educator
"The Navjote Book' by Delzin Choksey is fundamentally different from similar books of the same genre in that it provides pre and recently Navjoted children with an interesting as well as fun time opportunity to learn about our faith, traditions and culture, that will create a lasting impact on their impressionable minds and stand them in good stead in the future."
– Dinshaw K. Tamboly Chairman, The WZO Trust Funds